Sending your first invoice
Sending your first invoice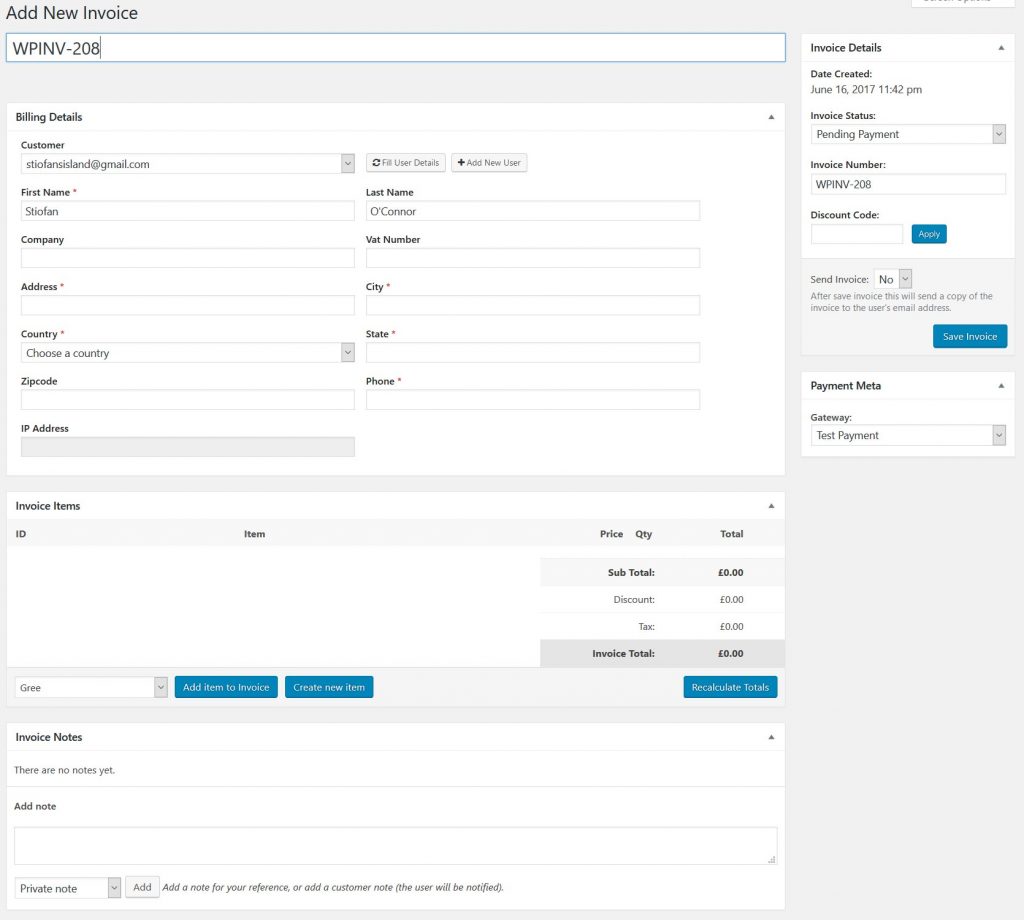 This section assumes you have already setup Invoicing.
Invoicing > Invoices > Add New
Billing Details
This is where you enter the customers details.
Existing users: If the person you want to send the invoice too is already registered on your site you can select them from the "customers" dropdown and then click "Fill User Details", this will fill in any stored user details for the invoice.
New customer: If this is a new customer click the "Add New User" button and fill out all the required info, this info will be stored for future use.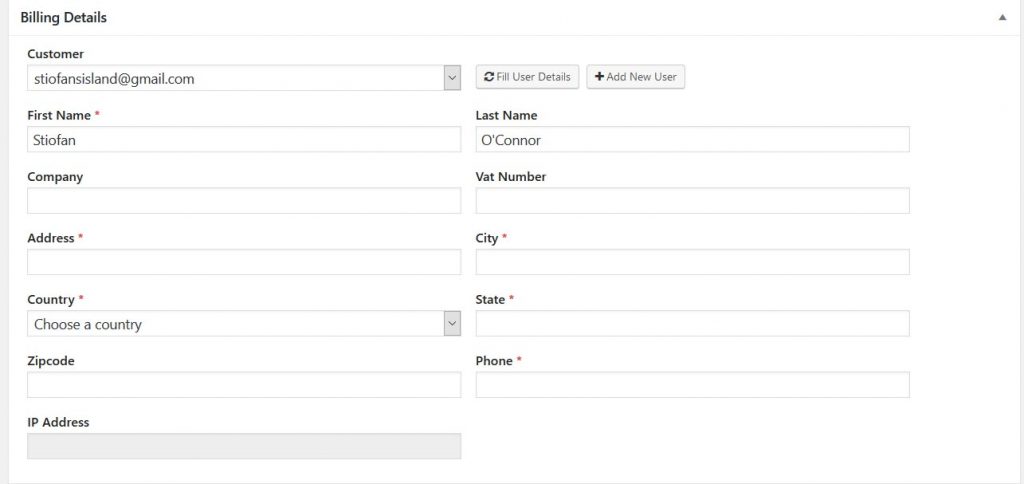 Invoice Items
From here you can select previously added items or add a new item and attach them to the invoice.
To add multiple quantities of the same item like an hourly rate just keep clicking "Add item to Invoice"
To remove an item from the invoice use the X at the end of the row.
You can use the "Recalculate Totals" button if you change the users country after adding items, If using EU VAT the final rate charged will depend on the users location when paying.

Invoice Notes
This section gives you a convenient way to add notes about the invoice, it will also logg all notes and will log each time the invoice or reminder is sent to the user.
Note to Customer: This will email the user with the note. ( it will not be on the final invoice for printing )
Private Note: This will never be shown to the customer and is for your eyes only.

Invoice Details
Invoice Status: You can set the status of the invoice, for new invoices usually it will be "Payment Pending"
Invoice Number: This is auto-generated according to your settings, though you can manually change it if needed.
Discount Code: You can manually apply a discount code to the invoice for the customer.
Send Invoice: If set to yes this will imidiatly send the invoice to the customer, if set to no then the invoice will not be emailed to the customer but they can view it in their invoice history still, you will have a option to send invoice reminders after save.